TUV SUD CERTIFIED ELEVATORS
Teknic's high-quality hospital lift is developed on basis of deep research on the demands of medical institutions. From simple transportation of a patient in a wheelchair to wheeling away a critical patient on the bed without disturbing his life support system with doctors and nurses attendance, smoothly silently and swiftly, without jerks and shocks.
Hospital / stretcher elevator, Barrier-free Spaces Full of Love
The Vertical transportation system for modern hospitals have special requirements such as spacious & durable car, smooth & comfortable travel, accurate stop with emergency  control features  and above all, reliability with safety. The car dimensions are as per the Indian Standard requirements for Hospital lifts.
Based on the in-depth research of medical venues, Teknic applies all technical innovations in people-oriented design, creates barrier-free medical transport equipment and provides perfect services for modern hospitals, medical centers and sanatoriums.
544 / 816 / 1088 / 1360 Kgs
08 / 12 / 16 / 20  Passengers
Automatic Doors, Manual Collapsible Doors
Geared / Gear-less regenerative drive system, Intellectual control, Eco-friendly drive technology
Note: This is our standard data If other special requirements, Please contact us.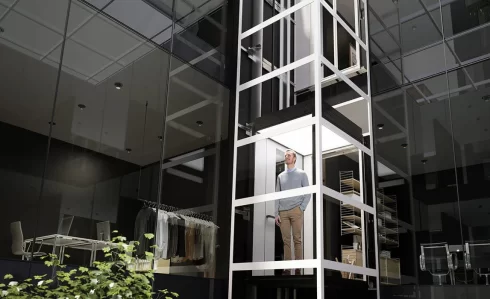 Your resource for planning-relevant information and brochures of  Elevators | Lifts, Escalators, Moving Walks & Car Parking Systems.