TUV SUD CERTIFIED ELEVATORS
Goods / Freight Lift Solutions
We provide a complete range of goods/freight lifts of different load-carrying capacities. These elevators take diversified and complicated freight venues into account so they can be used for transport of various cargos in various freight venues.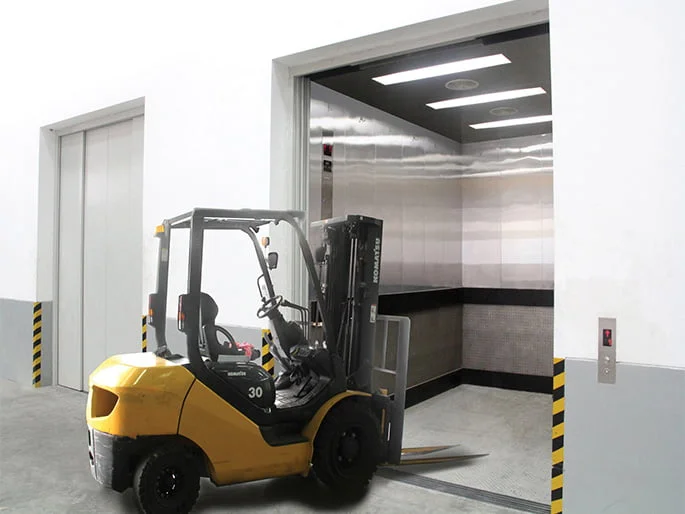 Excellent Technical Strength To Meet The Demanding Standards Of Cargo Transportation
Due to their heavy-duty transport requirements, freight elevators have very high technical requirements in terms of control, hoisting, and access systems. Teknic Elevator utilizes leading techniques and optimizes system design so its freight elevators are quite suitable for cargo transport.
This lift is a better machine design-wise and also offers greater safety to the user. This is achieved first through the use of 3 or more independent wire ropes stretched across the main traction sheave. This has also heavy duty & high performance.
Automatic Doors, Manual Collapsible Doors
Precision-made geared traction machines used, Regenerative drive technology
Note: This is our standard data If other special requirements, Please contact us.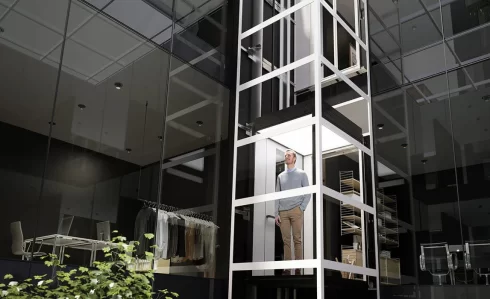 Your resource for planning-relevant information and brochures of  Elevators | Lifts, Escalators, Moving Walks & Car Parking Systems.