Offering a complete range of traction and hydraulic Elevators and Lifts systems, both with and without machine room, from initial concept through development to final production.
Providing you the best range of Capsule, Home, Hospital, Panoramic, Passenger, MRL, Hydraulic, Goods / Freight  Elevators with effective & timely delivery.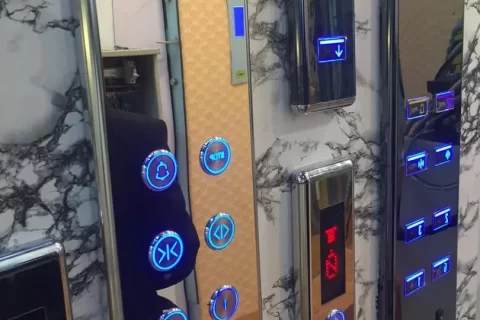 Lift Accessories
We are among the reputed organizations, highly engaged in providing an optimum quality range of landing doors, ceilings, car (cabin), floor, handrail, LOP & COP and much more. A wide choice of durable interior materials.
ELEVATOR MYTHS AND TRUTHS:
There are many myths and misconceptions about elevators. This is because the majority of all elevator equipment is hidden from public view, which thus leaves much to the imagination of a passenger.
The following are some of the most common myths and their corresponding truths: