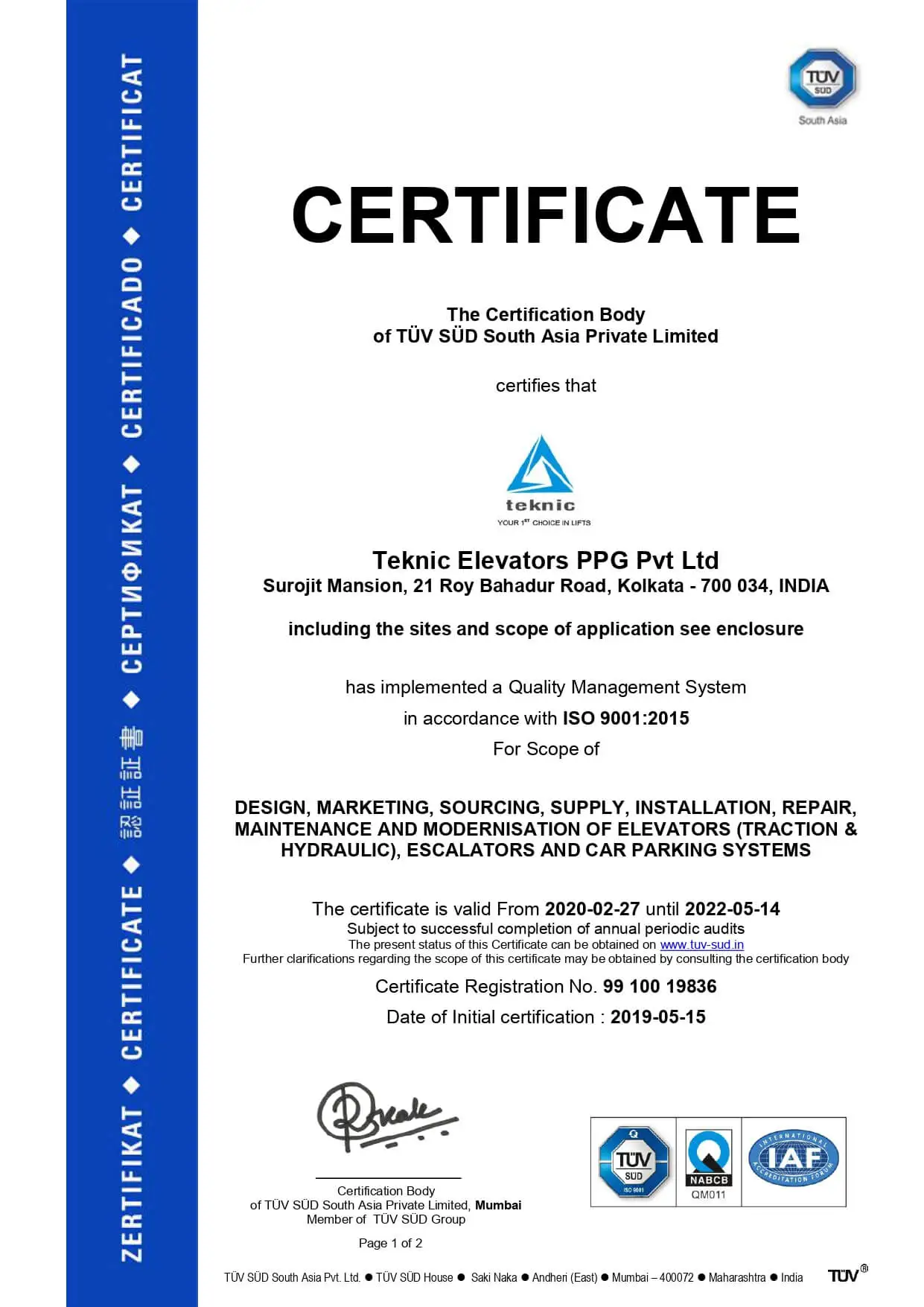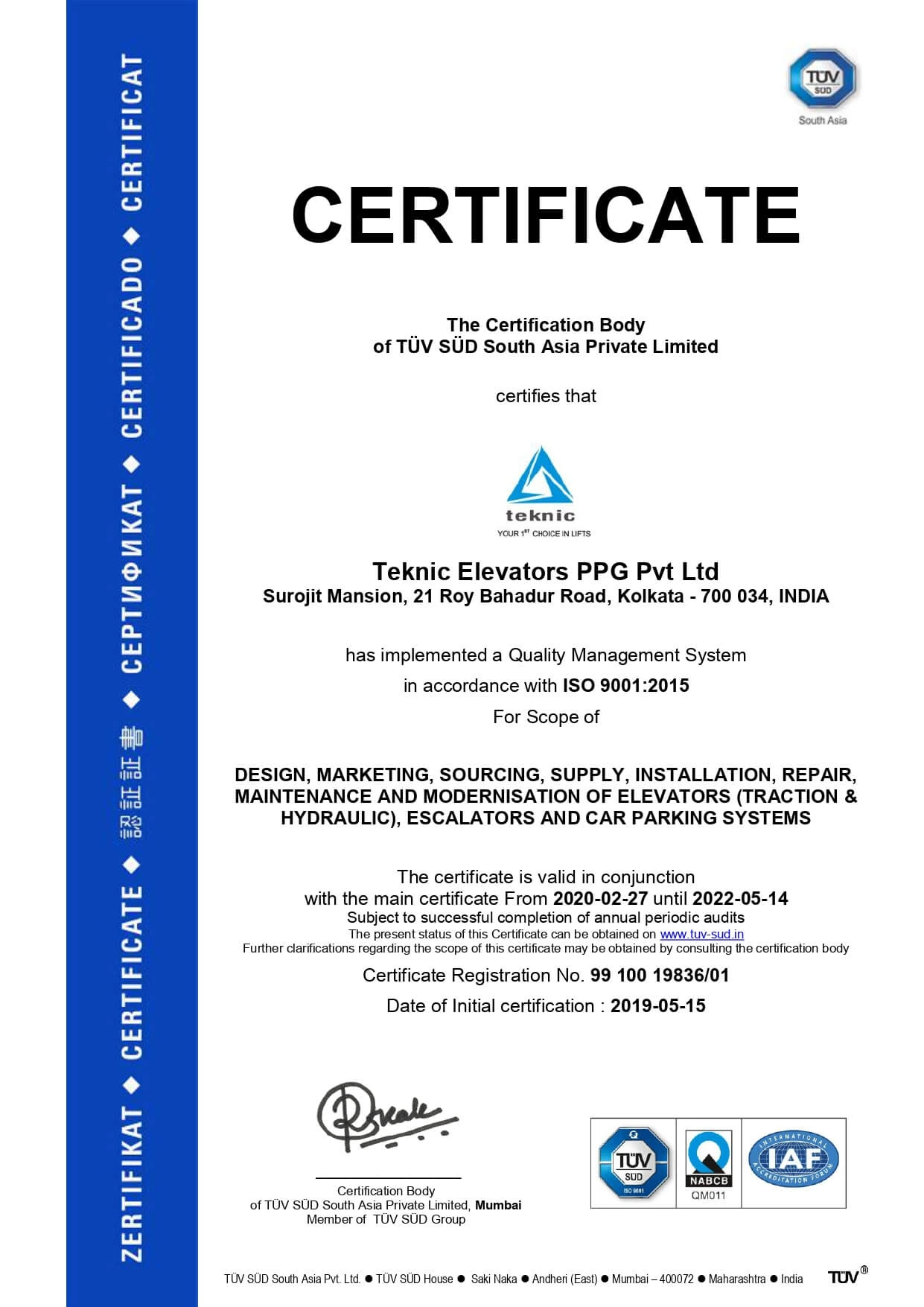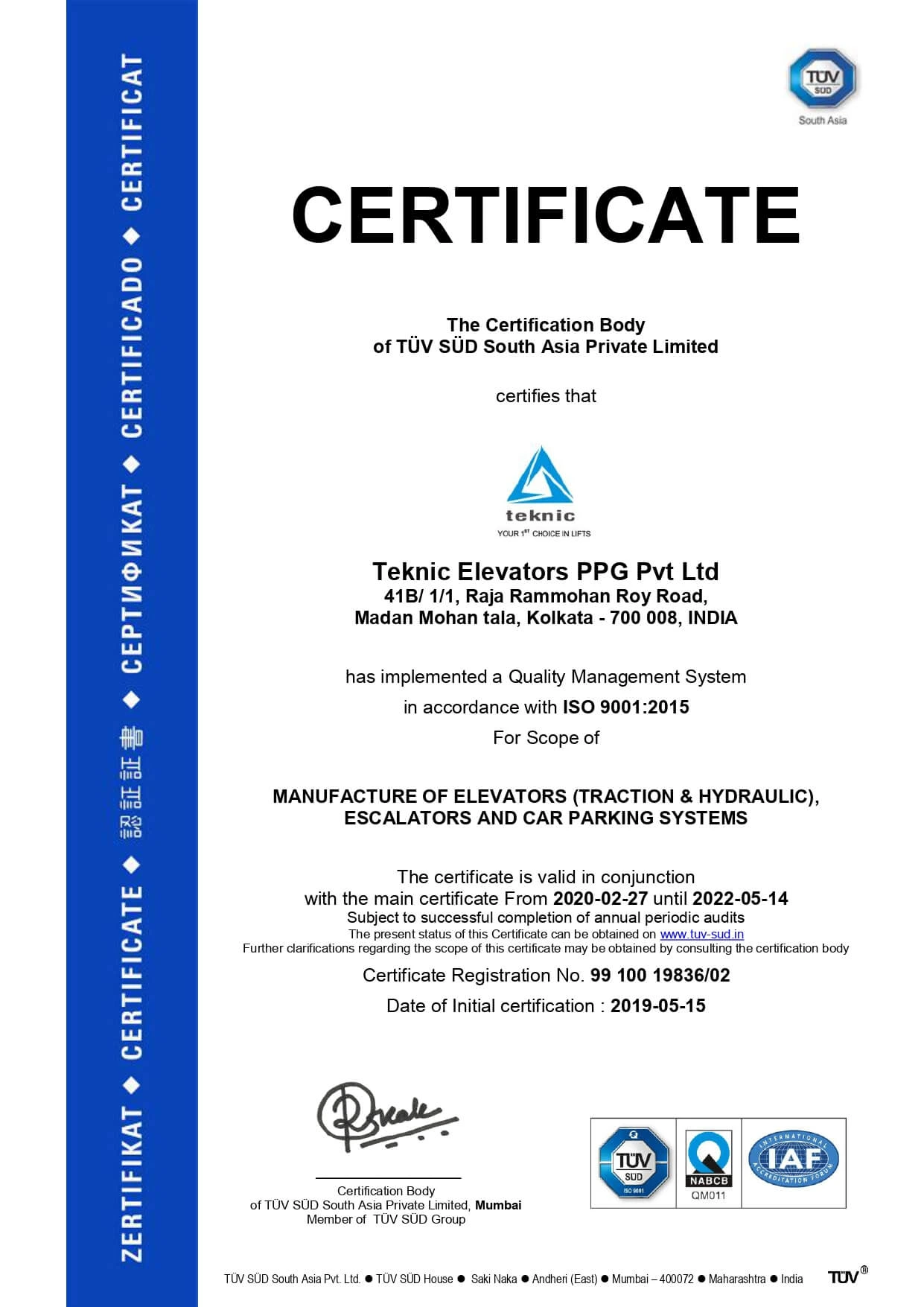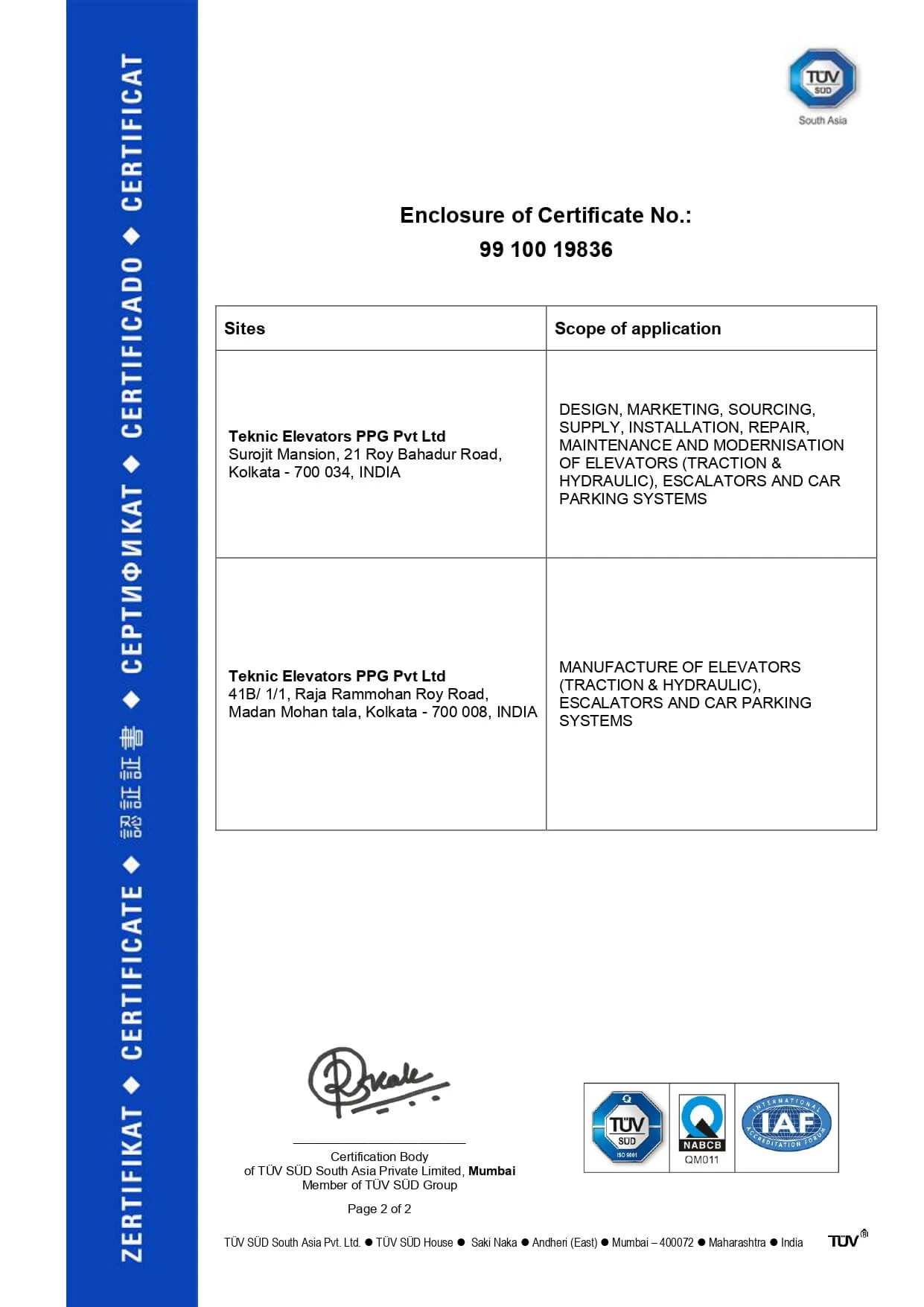 Established in the year 1996, our company has a sound understanding of the market and hence is in a position to satisfactorily serve the market requirements. 
Teknic Elevators PPG Private Limited is a firm engaged in manufacturing premium quality products such as Car Parking System, Lift / Elevator Systems, Escalator, And Moving Walk, etc. These products are precisely manufactured by our specialized professional team. Our products are created utilizing an honest to goodness crude material, which is acquired from the confirmed merchants of the market.
At our infrastructure, we have employed a team of highly talented professionals who work passionately to provide our customers with a quality approved product range that is in compliance with the client & given specifications. We believe in establishing and maintaining long-term and mutually beneficial relationships with our customers by providing them unmatched quality product range at affordable prices. Our original link obstacles are industry pioneers in versatile or settled arrangements and our hostile to slamming bollards have been intended to give the most advanced performance and reliability.