utilization of space, cost efficiency
As well as providing market-leading lifts,we are specializes in pioneering Car Parking Systems  solutions, Our Parking Systems fulfill the most stringent urban planning specifications, ensuring optimum utilization of space, cost efficiency and quick installation.
Offer a diverse range of vertical stacking and sliding platform solutions. Building on technological advancements, our intelligent multi-storey Parking Systems guarantee exceptional performance, passenger comfort and safety.
Puzzle Car Parking System
The puzzle parking system is realized by the lifting and sliding of its parking car board. This system can contain up to 7 layers. 
This puzzle parking system can be built above-ground, underground or a combination of both. It could be a big scale design, very suited for public squares, for the basements of residential buildings and office buildings, so that it can greatly increase the available parking space.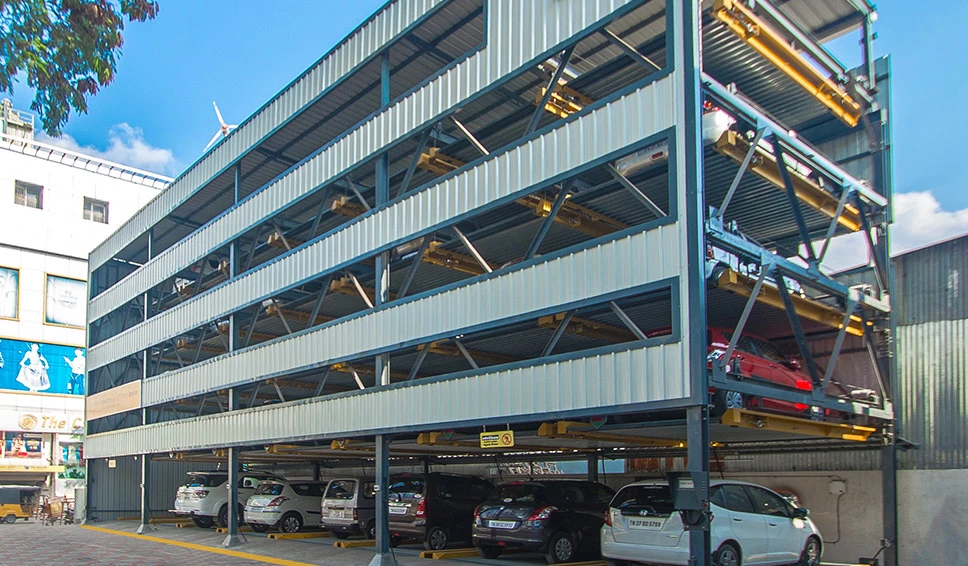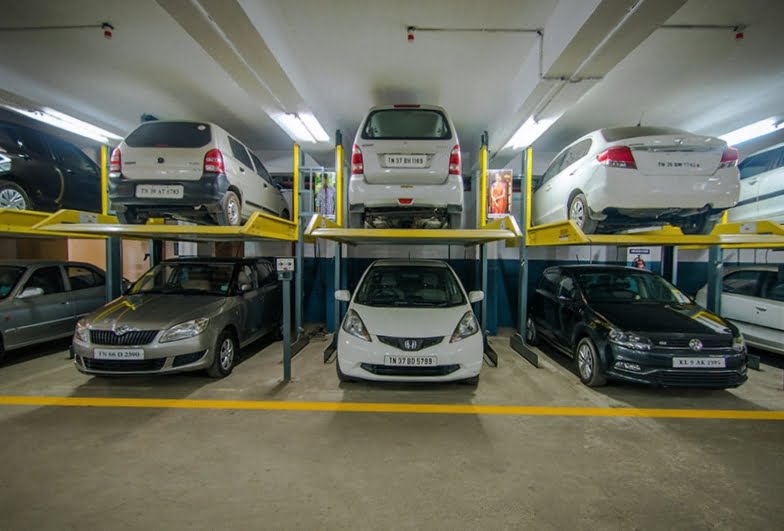 Stack car parking is basically stacking more than one car in a single parking spot.
This is a stacker system where the platforms can go as high as 2 levels, Duplicate parking capacity, Not require foundations, Applicational indoors and outdoors, Hydraulic units with manual emergency release.
Tower Parking, an elevator parking system with vertical allocation of parking rooms and vertical movement of lifts, is ideal to maximize parking in narrow plots. In a space required only for 3 parking spots, it can increase the capacity by up to 20 times.
Being a well-established organization, we are engaged in providing a distinguished range of Tower Car Parking System.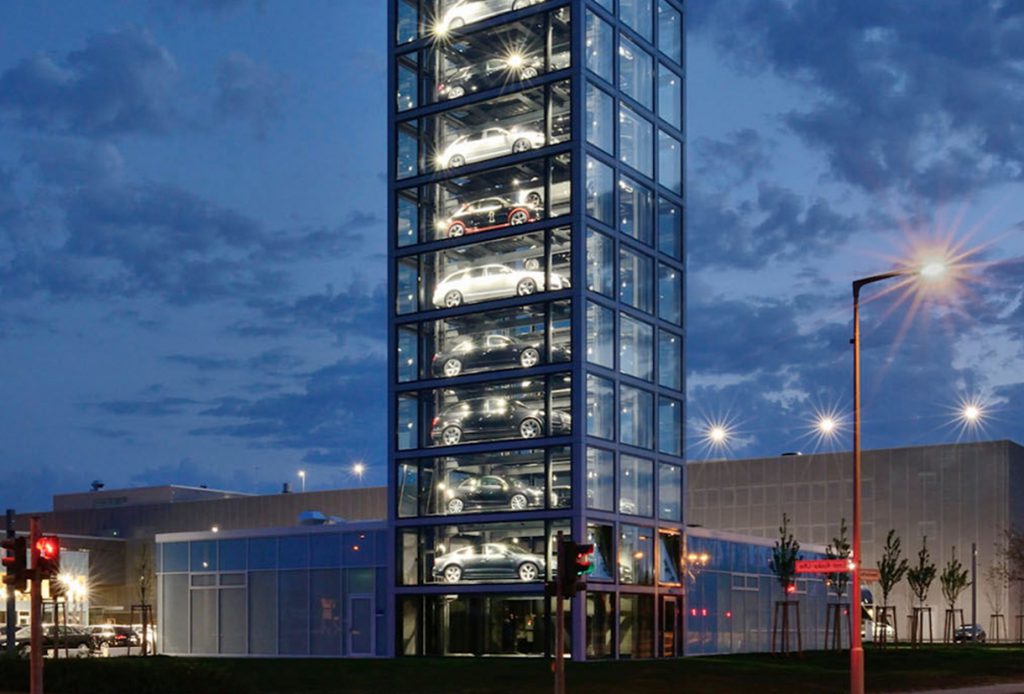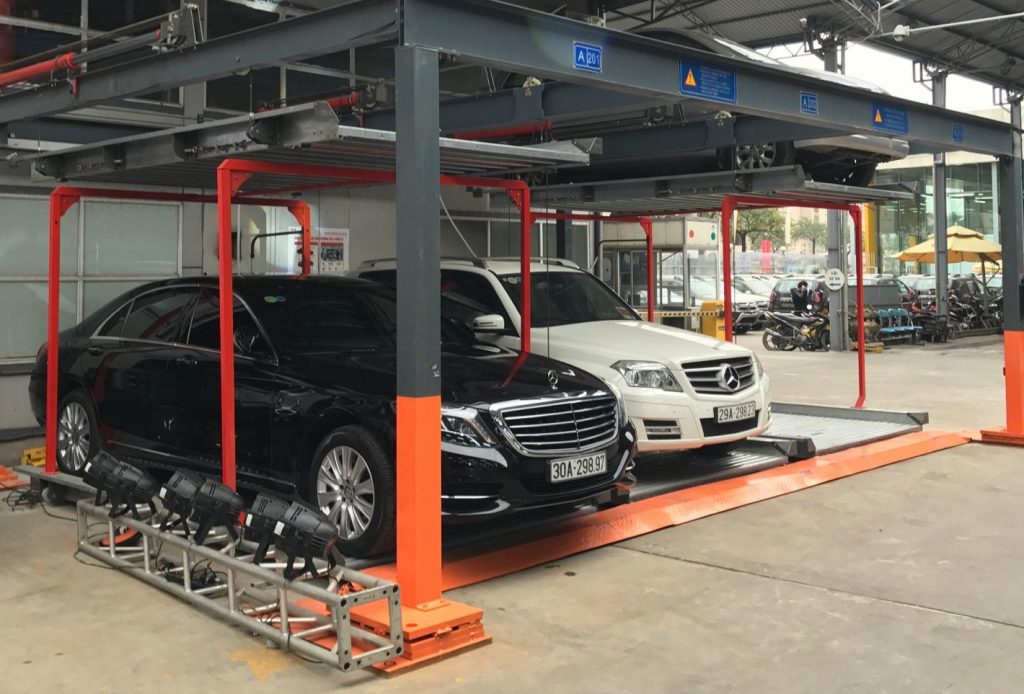 Hydraulic Car Parking System
We are an acclaimed name engaged in offering our precious clients a superior quality range of Hydraulic Car Parking Lift. The provided parking lift is used for the vertical transportation of vehicles. This parking lift is praised in the market for its excellent performance. We are giving this parking lift in customized options as per the specifications to customers.
Two Stack Car Parking System
Systems work with a simple mechanical hydraulic system and every model in the range can be designed differently to accommodate the user's needs. If the parking slots are often used for bigger cars such as minivans the height of the stack parkers can be adjusted accordingly to fit almost any typically designed automobiles.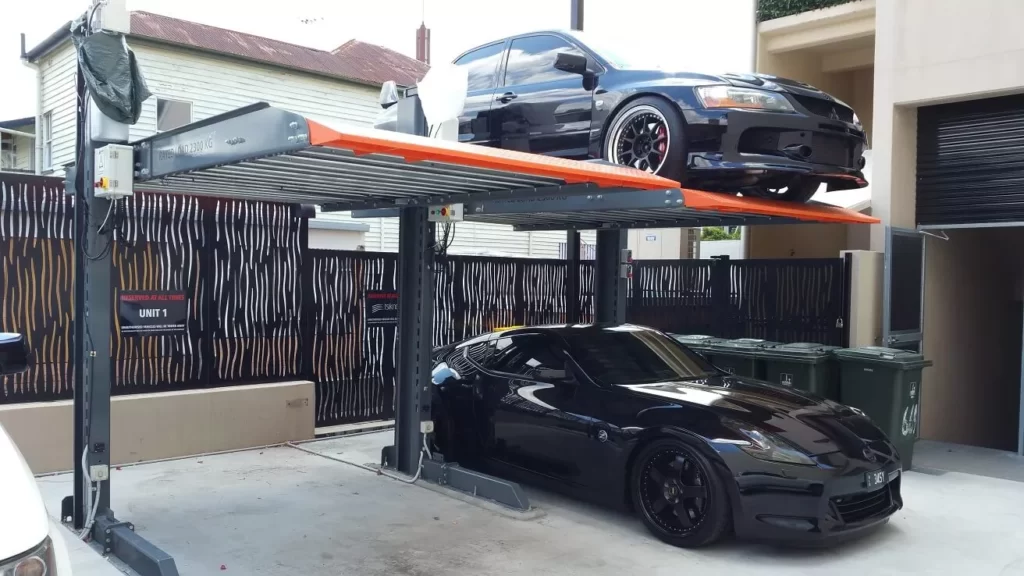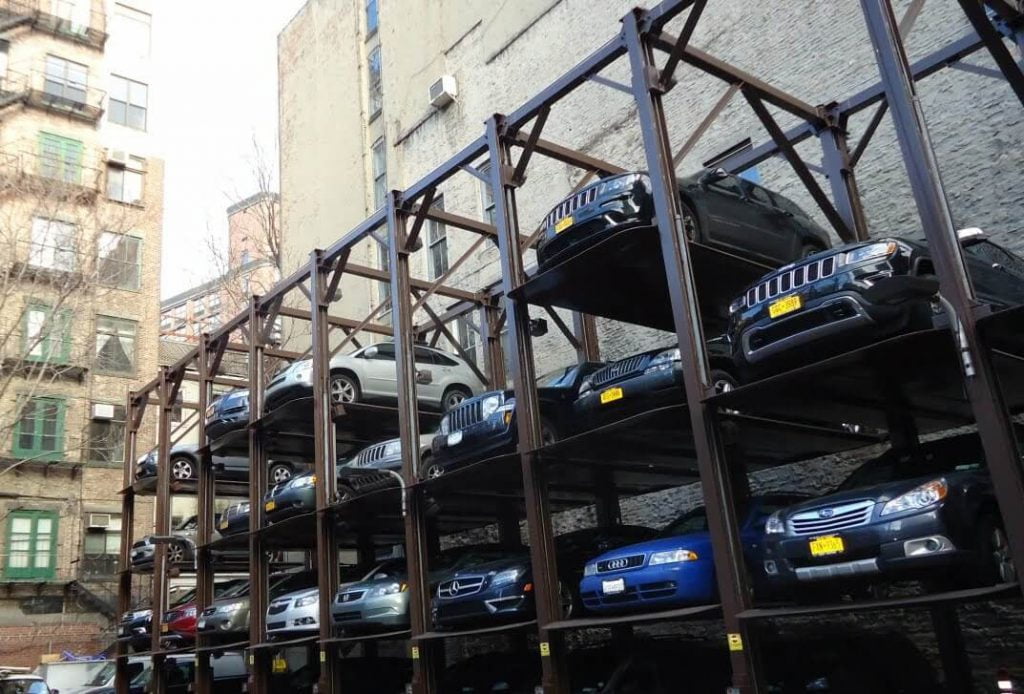 Vertical Car Parking System
With the valuable assistance of a skilled team of professionals, we are engaged in offering an extensive range of high-quality Vertical Car Parking systems.
We're proud of our reputation for technical excellence.
TEKNIC CARPARK is a globally respected, multidisciplinary carparking solution provider with a reputation for engineering and technical excellence. Established in 2007, TEKNIC CARPARK is a professional smart parking system supplier for designs, manufactures, supervises parking systems include Rotary Car Stacker Tower, etc.
Operating from a network of offices across India ,Our global team of over 260 engineers and consultants has extensive international experience and an impressive track-record of car parking  projects, in all terrains and environments with years of project design, engineering, and management experience behind them. Solutions and services with project-by-project focus we work with our clients and provide them with engineering and technical advisory services during every phase of the teknic carpark project including planning, project design engineering, technical due diligence, and project management. We provide comprehensive, analytical and up-to-date research and customised consulting services in the Indian & Global carpark market.
 We are dedicated to working in partnership with our clients, helping you reduce risk, plan, design, and operate your carpark projects safely, profitably and with confidence. This dedication, coupled with commercial acumen and regulatory knowledge, ensures our services are tailored to your needs – offering practical, informed and valuable advice no matter the stage of your carpark project.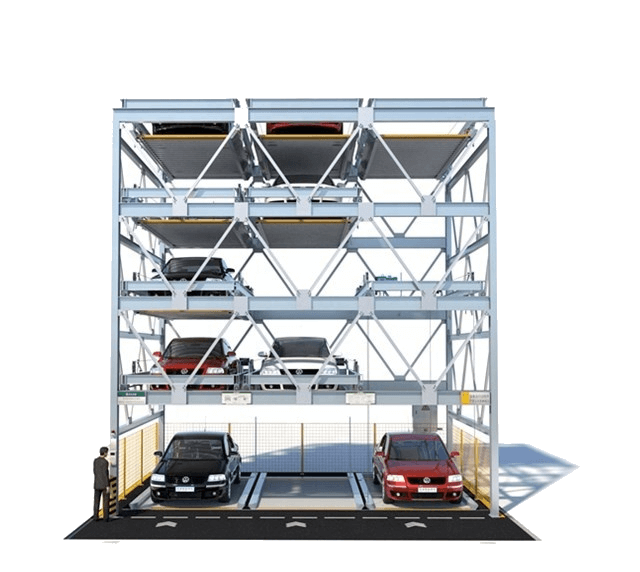 Our tailor-made solutions for the Twin post Parking  as well as Puzzle Parking System, ATP System, VRP System are aimed at computer guided Automatic Car Parking  while helping organisations adopt energy efficient latest technology.
Teknic carpark has experienced sustained growth in multilevel carparking, with a reputation for design, engineering, and project management expertise. Teknic carpark provides installation  to multilevel carparking ranging from small twin stacker to large automated  projects.
Our Mission is inextricably linked to his philosophy to offer state-of-the-art engineering services of any sorts of multilevel carparking projects.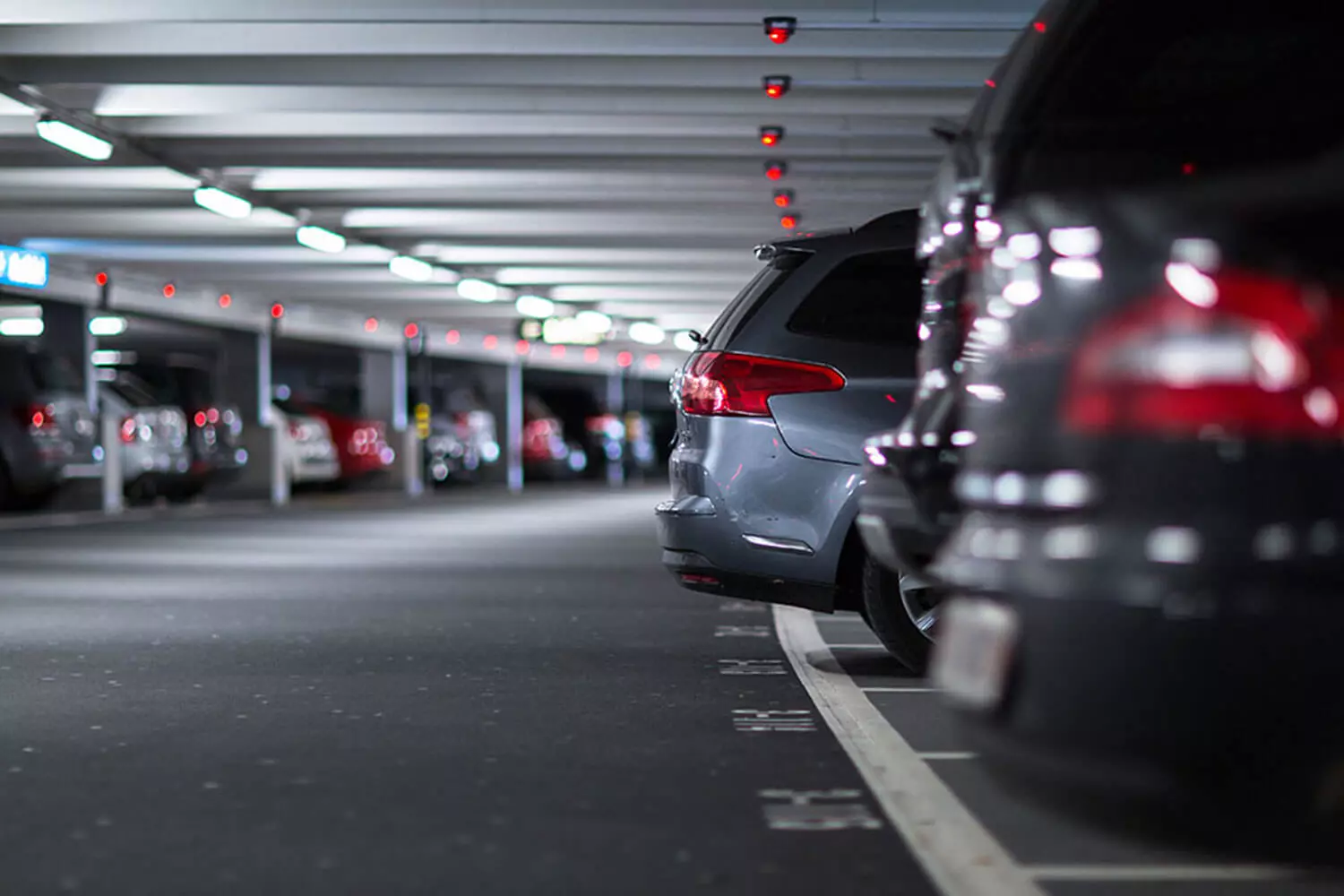 What we do at Teknic CarPark?
The journey of this far-reaching organization Teknic carpark is one of India's leading multilevel carparking consulting to construction  firm with an expert leadership team began in 1996  when Partha Pratim Ganguly, Founder and Chairman an engineer from a Premier Institute, gathered around him a team of brilliant engineers  launched TEKNIC  ELEVATORS PPG PRIVATE LIMITED  a stand-alone engineering firm in India.
In 2007, emerged Teknic Carpark, inheriting the goodwill, expertise, experience and personnel of TEKNIC India. Since then TEKNIC  ELEVATORS PPG PRIVATE LIMITED  has engineered  projects in the fields of Elevators & Escalators.

Teknic carpark has been associated as a Consultant with a large number of  Projects of India, a fact which speaks of Teknic carpark's standing as Leading Consultants & Construction firm in India and is managed by a group of highly qualified and experienced professionals in engineering and project management. Teknic carpark has team of the core consultants & execution experts having rich work experience and exposure earned on reputed international projects.
Consultancy Services :
Teknic carpark is a multi-discipline engineering company providing services like pre-bid engineering, feasibility study, FEED & detailed engineering, project management services, procurement and expediting support in any types of car parking  project . Our team consists of experienced engineers who have undertaken projects across india.
 EPC Services :
We provide services on turnkey basis for installation based on any technology from the concept of basic idea , over all planning, engineering ,supply, erection and  commissioning  and even beyond that in the form of Operation & Maintenance services . In short we provide one stop solution for all your car parking  project from concept to commissioning.
Teknic carpark is committed to offering engineering services to any type car parking  project of the highest quality to ensure state-of-the-art technology, economy in project and product costs, timely completion of assignments, environment-friendliness and customer satisfaction.
Teknic carpark is an agile & flexible organization focusing on customer requirement in the cost effective manner without compromising on quality & safety., a dynamic growth-oriented organization, aims at achieving continuous self-improvement through R&D, diversification, market studies, market development and team efforts with delegation of appropriate authority to engineers and its support staff.
Teknic carpark are powered by our people. It is all about our teams – from junior technician through to Highest Management ; people are what make our business great.  We believe it's vital to create a great working culture because it's only when our employees feel happy, safe and valued that they can provide the best level of service to our customers.
Teknic carpark provides the platform for professional and personal fulfillment, through a high-performance culture; employee well-being; unique and diverse collaborative teams; challenging roles; continual skill growth; and more. Find a meaningful purpose, whether you work in engineering, field services, sales marketing. It's your talent within talent that Teknic carpark wants, helping us put our customers at the center of it all …
Meaningful purpose We're committed to providing reliable and safe carparking to the planet.
Unique companyAn outstanding company is only as outstanding as its people.  Our network of distinct professionals is what makes us the leader in carparking.
Technology:
Today's technologies have the potential to connect us all, everywhere, at every moment. We endeavor to improve this connectivity, creating solutions that add to and augment human living.
Diversity and inclusion:
We value difference, knowing how diversity strengthens us, we can better serve our customers.
High performance
We reward our people for being straightforward, open, passionate, effective, and challenging the status quo. 
Authentic leadership:
Leaders inspire great action, and we're looking for great leaders. The continuing development of exceptional employees is the task of such people. Our progressive thought-leadership in the domains of energy, efficiency and sustainability,